The trend is taking the world by storm with beauty genius Marissa's new technique being spread over the internet with site such as Seventeen, Teen Vogue and even Vogue commenting on it. This is fantastic news for Marissa and the team at Cocoa Brown, as for the second time in a few months the Irish brand has been recognised globally. The first time was back in June when Kylie Jenner became a Cocoa Brown convert, crediting the product for her sun kissed glow and shared a photo of her using the product saying:
"Used my @cocoabrowntan earlier from @marissacarter I love it. Shows results in 1 hour #SelfTan #CocoaBrown #1HourTan,"
Tantouring Tips
Not only does this mean you can rock a fierce contour with a fresh face, it's also semi-permanent which means you'll only need to apply once a week.
All you need is a few different shades of self tan in your bathroom cabinet. Think light to dark to create dimension for super-defined features.
Tan sculpting is a technique that's been used on the body by pro tanners for years to create the illusion of abs and slimmer limbs. Now it's officially transferred to the face.
You don't need a natural tan to begin with but a base colour self tan will look more convincing.
Tantouring requires some practice runs with makeup first, as you'll want to ensure you've got your sculpting technique down before you apply the fake tan so you don't end up dealing with this…
It's worth noting that if you use muslin cloths, face scrubs, astringent toners or acid treatments as part of your daily skincare routine, your fake tan contour is probably still only going to last a day. So lay off these for a few days if you want the tantouring to last.
How Tantouring is done – step by step
So how to tantour like a pro? The founder of self tan brand Cocoa Brown's Marissa Carter has this easy step-by-step:
1. Apply a gradual tanning moisturiser all over your face to create a natural base. This will even out your skin tone making it appear as though you've applied a light amount of make-up. This gives the skin a gentle glow.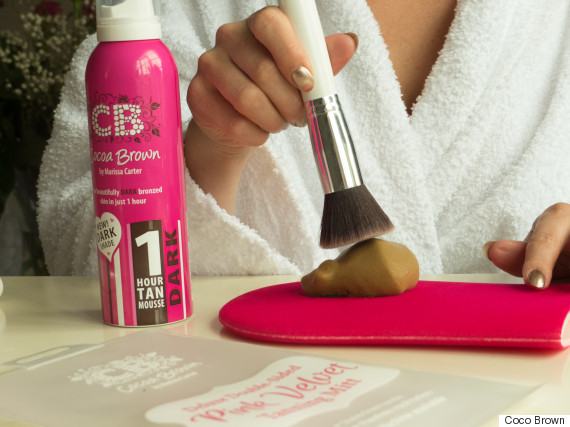 2. Using a stippling foundation brush apply a darker shade of tan to forehead. In this case we used the Cocoa Brown by Marissa Carter 1 Hour Tan Dark Mousse. Using a mousse formulation is important because it is oil free and won't clog pores or cling to fine lines and wrinkles.
3. Using an angled contouring brush apply tan under cheekbone from ear to mid cheek. A little bit of tan under the tip of the nose and down the sides will make the nose look smaller.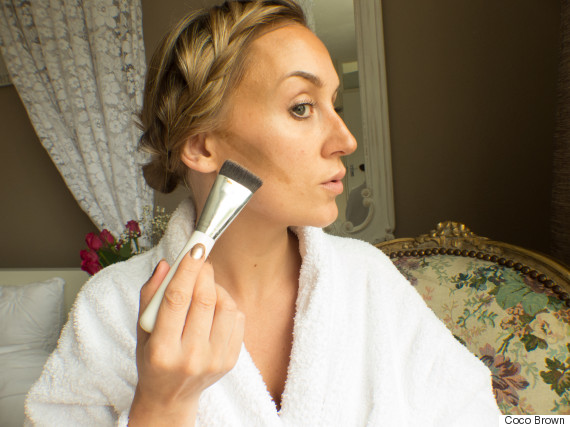 4. This may look harsh when first applied but use fingers to blend for an even glow.
5. Let the tan develop for one, two, or three hours depending on your desired look. Your contour should then last between five-seven days before fading.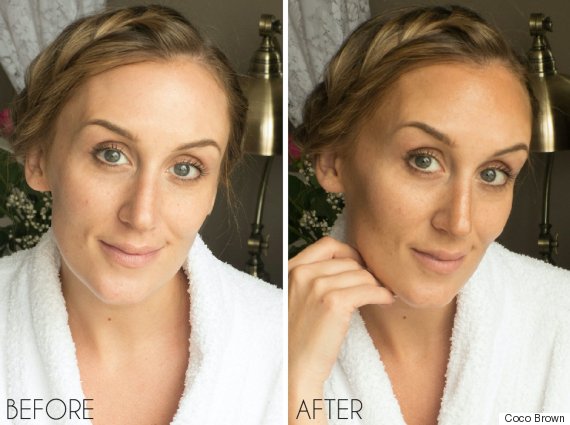 Keep up to date with the Hair & Beauty Industry, find us on Google+: